The Paddy Brown Program is grateful to the organizations below for helping us support the men and women of the US Military as they transition back to civilian life.
We are proud to continue our work with these organizations and are always looking for new partners to help us serve the needs of our veterans.  For information on how to become a PBP partner, please contact us at info@paddybrownprogram.org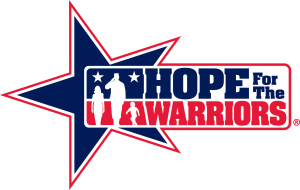 The Paddy Brown Program is honored to have the continued support of Hope For The Warriors® for the Fall 2015 Leadership Under Fire Conference.
Hope For The Warriors® provides comprehensive support programs for service members, veterans, and military families that are focused on transition, health and wellness, peer engagement, and connections to community resources. Hope For The Warriors® programs serve post-9/11 active duty, National Guard, and reserve service members and veterans from all branches of the military. Programs also support the entire military family, families of the fallen, and military caregivers. For more information see their website: www.hopeforthewarriors.org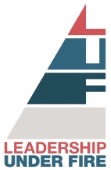 The Paddy Brown Program is partnered with Leadership Under Fire, Inc.
The Mission of Leadership Under Fire, Inc is to contribute to the technical, physical and mental development of our nation's Firefighters and Fire Officers through rigorous and forward-thinking conferences, presentations and tactical training programs in order to foster a culture of survival, discipline and leadership with those who have been called to serve in today's Fire Service. For more information see their website: www.leadershipunderfire.com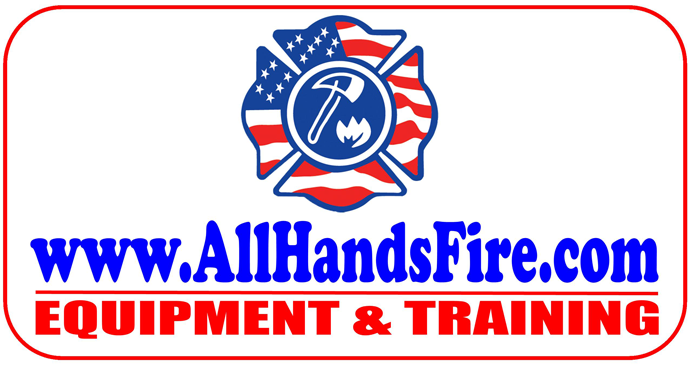 The Paddy Brown Program is partnered with All Hands® Fire Equipment & Training
All Hands Fire Equipment LLC was founded and operates today on many of the same principles as the fire service. Tradition, Dedication, Pride and Vision. These beliefs have facilitated the growth and prosperity of All Hands Fire since 2001. All Hands Fire will honor these core values as we continue to grow, develop and meet the challenges, needs and demands our customers. This is accomplished through our secure e-commerce website, social media outlets, customer interaction at our store, on-site/direct customer visits and through our training classes. Our service to public safety professionals and all customers is represented by our commitment to offer quality products, efficient processes and reliable delivery, and to always maintain the highest levels of customer service and safety.
For more information see their website: www.AllHandsFire.com
Sponser Organizations
Below are some of the organizations that currently sponsor our organization. As our organization grows, we are always looking for new avenues, partners, and sponsors to help us achieve the best possible service to our veterans.

The Paddy Brown Program is sponsored by Fire Department Coffee.
Fire Department Coffee was founded by firefighters on a mission to make the easiest drinking coffee for our Nation's hard working men and women. We learned while serving in the military and fire service that caffeine and good tasting coffee is critical for long nights and high octane lifestyles.
Fire Dept. Coffee's roasting facility is located in the City of Rockford, Illinois. Our coffee has been tried, tested, and proven by thousands of our Nation's finest blue collared men and women. Our coffee is easy drinking, so you can enjoy it in the morning or during those late nights that never seem to end. Every batch is roasted to order. You order. We roast and deliver. It's that simple.
We work hard to make sure our quality is unsurpassed and that we are always giving back to our men and women who put their lives on the line daily. This is why portions of every sale goes back to military and firefighter charities. Be a part of something greater and join the FDC family, where strong coffee and values matter most.
The Paddy Brown Program is sponsored by Bourbon + Salt.
Bourbon + Salt is a Colorado based company specializing in photography, marketing and web design. Mark Williams, the owner of B+S is a Veteran, Firefighter, and Photographer.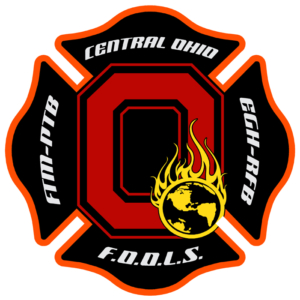 The Paddy Brown Program is sponsored by Central Ohio F.O.O.L.S.
The Central Ohio F.O.O.L.S. is a chapter of the Fraternal Order of Leatherheads Society, an international firefighter organization. The Central Ohio F.O.O.L.S. was founded in 2006 by firefighters from around the Columbus area. The mission statement of the organization is to promote brotherhood, tradition and training in the Columbus Metro area, adjoining counties and the State of Ohio. In addition to their work in the fire service, chapter members take pride in contributing to charitable organizations.