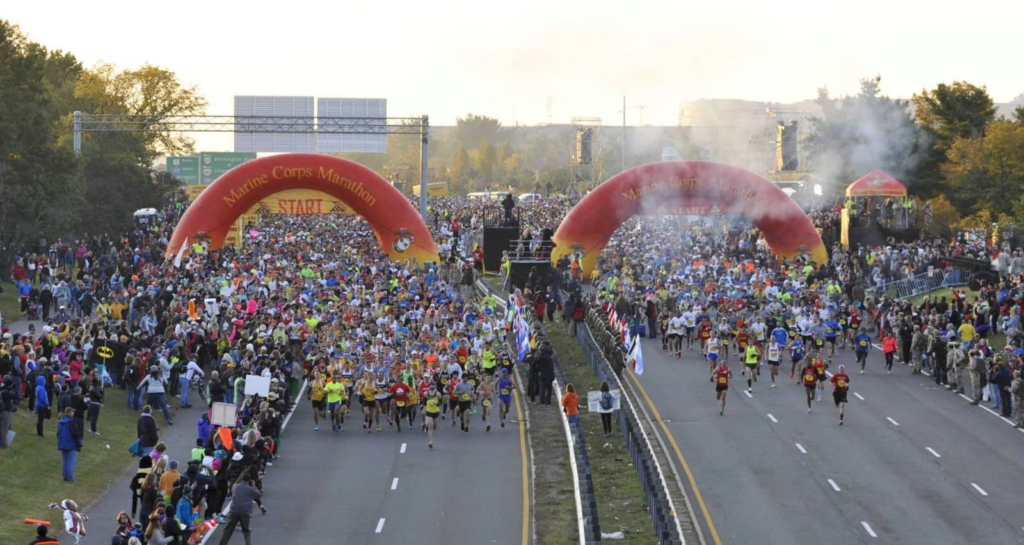 43rd Marine Corps Marathon.
The Paddy Brown Program is an official charity partner of the 2018 Marine Corps Marathon. We are beyond excited about this opportunity to participate as a team in our first fundraising event. What better premier event than the MCM especially given that our NPO is named in honor of an iconic Marine and NYC firefighter who made the ultimate sacrifice on Sept 11th 2001. Our team will (hopefully) consist of 50 marathoners and 20 -10k runners. Runners will be responsible for the race fee and a $250 minimum fundraising goal. 100% of funds raised go straight back into the program for programs such as sponsoring military veterans to attend conferences and training events for first responders. Our ultimate goal is to assist transitioning veterans obtain jobs as first responders. To learn more please  contact us at paddybrownprogram@yahoo.com and please check out our crowdrise page for the marathon at: https://www.crowdrise.com/PaddyBrownProgramsMarineCorpsMarathon
If you run, belong to, or know of an organization that would be a great fit as part of our community, please feel free to contact us with the information. The more connections we have the larger our network becomes, the more we can do.